2022 WINTER SEASON SEES THE PHASING IN OF A NEW UNIFORM

These new choices will provide more flexible/conservative options to players, particularly enabling coverage of shoulders and thighs. Team colours remain tangerine and black.
A NER Netball team can have players wearing any of the following options:
Dress with plain black sports briefs/undershorts with one of two sock options, or
One of two Tops, with one of two Bottoms with one of two sock options
Optional item – sun visor
Uniforms and non-playing items can be ordered online directly from our new supplier – full range of uniform options will be displayed on the ordering portal. Click here to see full description of items.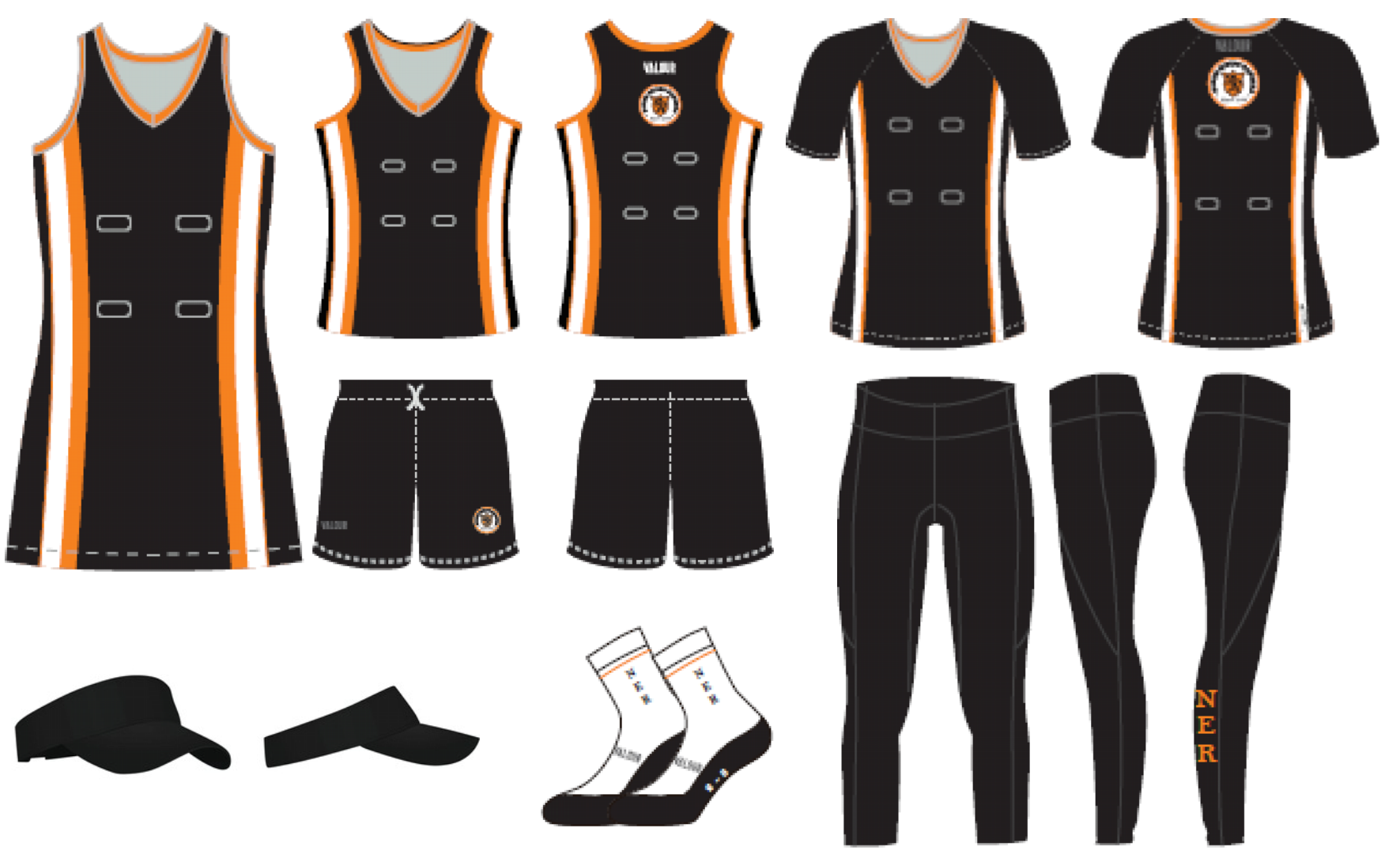 ORDERING WILL BE SIMPLE – CLICK ONLINE FORM BELOW TO OUR SUPPLIERS ORDERING SYSTEM
North Epping Rangers Netball Club – Valour Sport
(Please allow for 2-6 weeks delivery time after your order is placed)
For uniform-related questions email:
GEAR STEWARD Kaarin Kooij at ner.netball.uniforms@gmail.com
The old dress remains an option for those who have them: Sales of these (second hand or new) will become an individual responsibility through Facebook – Buy/Sell/Swap Second hand NER Netball Uniforms | Facebook (we will sell current new/second hand from the Club stock gradually via this means as well. Stock available incl socks/dresses)